If your students, (PreK-Middle School), eat food, KTK is for them!
Students of all abilities get up close and personal with nourishing ingredients. Fully engaged in the process, they practice basic cooking skills to transform those ingredients into a finished dish.
For most, eating what has been prepared is the highlight of class – but for some it's not. Opportunities to taste the result of their efforts are absolutely pressure free. We do not bribe or manipulate in any way. The choice to eat is always one's own.
We are fully mobile and do not utilize designated kitchen space, which makes cooking accessible, safe, and successful for students of all sizes as well as those who utilize mobility devices.
With advance notice, we are willing to explore reasonable adaptations for students who might have greater success with specific support.
We accommodate food allergies and other dietary restrictions so that every student can prep, cook, and eat safely.
What does class "look" like: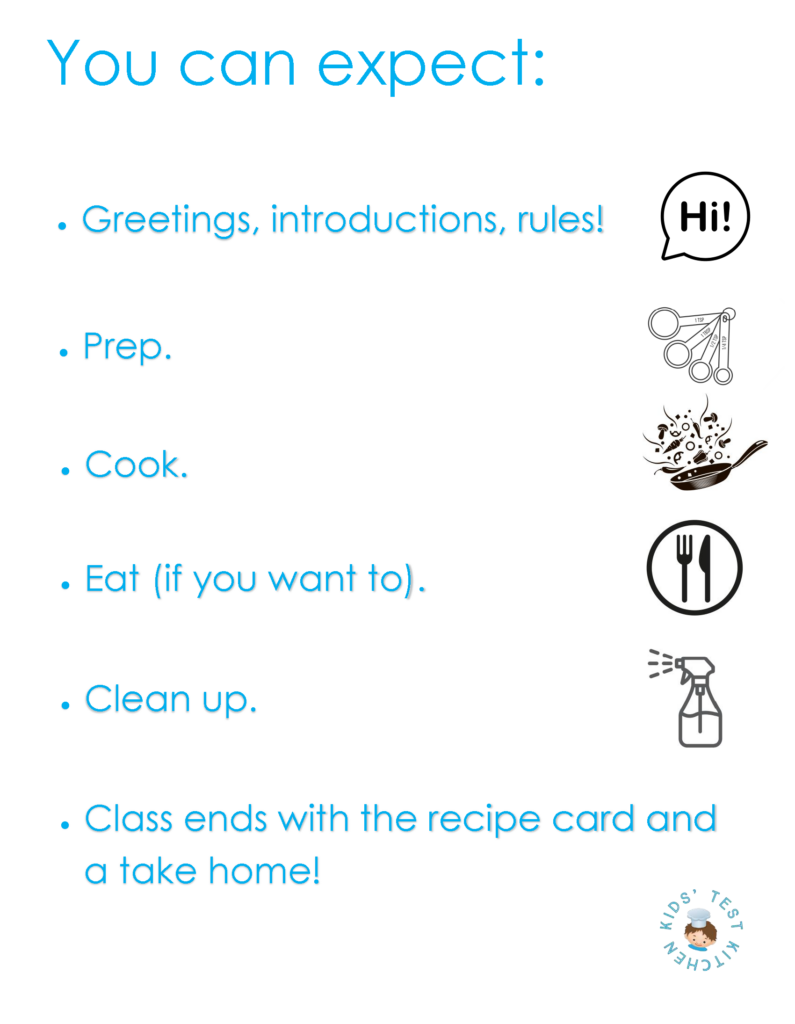 Our expectations: