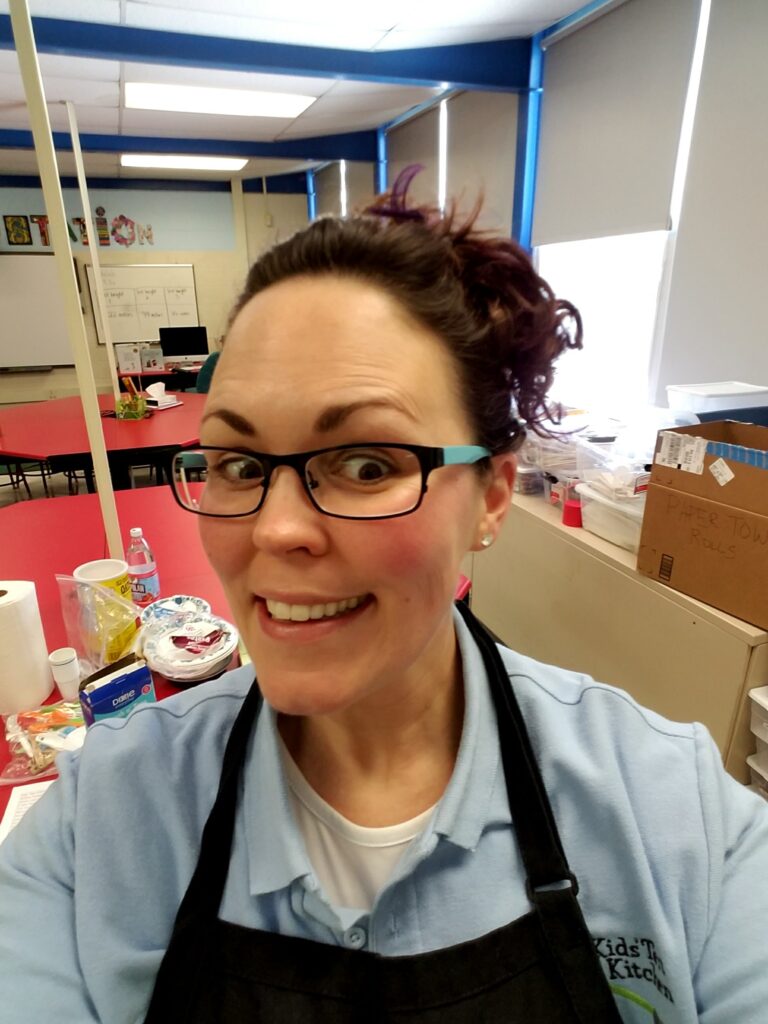 "I've been told that I ought to be here too. My name is Emily and I'm the Boss. 😉
Kids' Test Kitchen was born from the desire to show a group of elementary school kids what spaghetti squash was – to show them how EASY it is to cook and how fun it is to eat. The fact that beta carotene helps you see in the dark was only a bullet point. The kids LOVED it and enjoyed learning about the positive benefits they could experience by eating it.
Exposure and hands-on experience are instrumental to learning. Add to that a pressure-free opportunity to taste, and the lesson becomes a fully holistic life lesson in self-sufficiency, self-care, self-awareness, teamwork, cooperation, and so much more – all on top of the practical and obvious practice of necessary life skills like cooking and eating.
But enough about Kids' Test Kitchen, let's talk about me! I bring my enthusiasm and genuine desire to connect with others at a human level to every interaction. At surface level, the KTK Team is an essential tool that I leverage in the mission to inspire healthy eaters and redefine kid food – but – in truth, each individual is an extension of my enthusiasm and my passion. They come with a wealth of varied backgrounds and expertise, and I just can't say enough positive things about them. They are all absolute rock-stars and I'm grateful to have found them."
Emily Seward, RDN, LDN
KTK founder and creator
---
"I have been a Facilitator with Kids' Test Kitchen for almost 8 years and I absolutely love it! My love of food, cooking and eating, combined with a desire to work with children has led me to Kids' Test Kitchen. This is a dream job for me! I have a certificate in Culinary Arts, I adore Thai food, nature and have a great sense of humor (which really comes in handy when working with kids)! 😁"
Karen M.
KTK since inception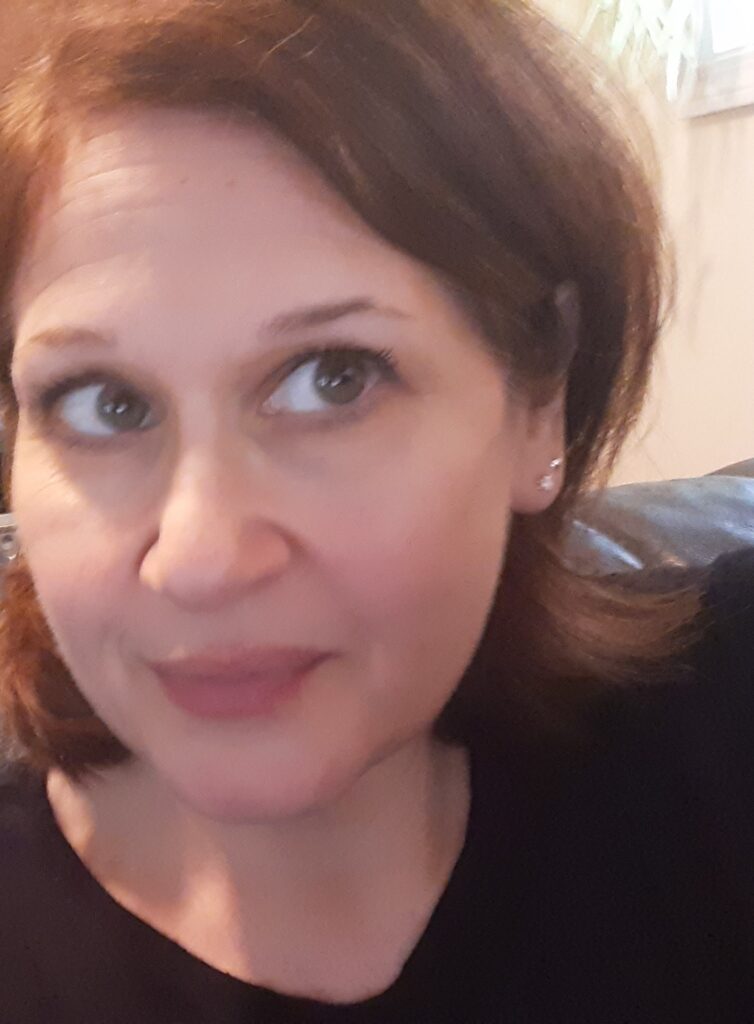 ---
"I love being a Facilitator with KTK. My dad was a professionally trained chef, so I was in the kitchen at a very young age. Cooking for others brings me so much joy. I love teaching kids that cooking can be fun. It's such a great feeling when I introduce a child to a new food. I'm a fourth-grade teacher in Ridgefield, CT. In my free time I love to spend time with my family and friends.
Kristen F.
KTK since 2017
---
"I'm a retired event planner and cooking enthusiast! I graduated from Widener University's hotel and restaurant program with a love of all things food and hospitality. I'm passionate about good health and eating habits and strive to help kids learn to love nutritious foods. In addition to teaching with Kids' Test Kitchen, I work for the Melrose Family YMCA! I am a wife and step mama to a fantastic 20-year-old, a dog and 3 cats."
Kim C.
KTK since 2017
---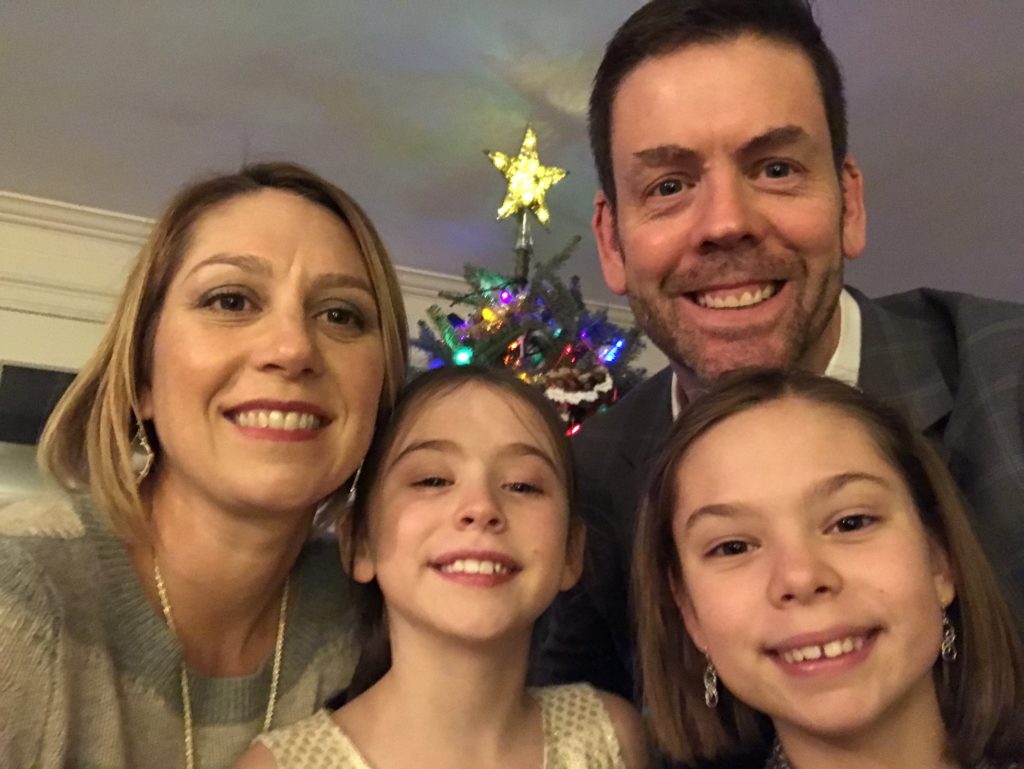 "I hold a BS in Dietetics, and I am also a certified trained chef. I have worked in various aspects of the food service industry including hospitals, corporations and as a Culinary School Instructor. I moved to Massachusetts in 2016 for her husband, Sean, to take a role with Keurig Green Mountain. I've taken a few years off to be with my 2 daughters during their preschool and elementary years. My daughters, ages 10 and 7, are huge helpers in the kitchen. They help prepare dinners weekly doing much of the preparation work as well as becoming very good pastry chefs.
Before moving to Massachusetts, I was part of an organization that introduced healthy choices through ingredients and cooking methods. From this experience, I decided this was the next stop in my career path which brought me to Kids' Test Kitchen.
I am excited to be part of the KTK team and I'm looking forward to bringing my passion of cooking to your children."
Nicci C.
KTK since 2018
---
"Hi! I'm Sarah. I'm a registered dietitian nutritionist with a love for nutrition education and a passion for cooking. In addition to KTK, I'm a School Nutrition Director for a K-12 school district. My favorite food to eat is Phở and my favorite food to cook is EVERYTHING! :)"
Sarah L.
KTK since 2019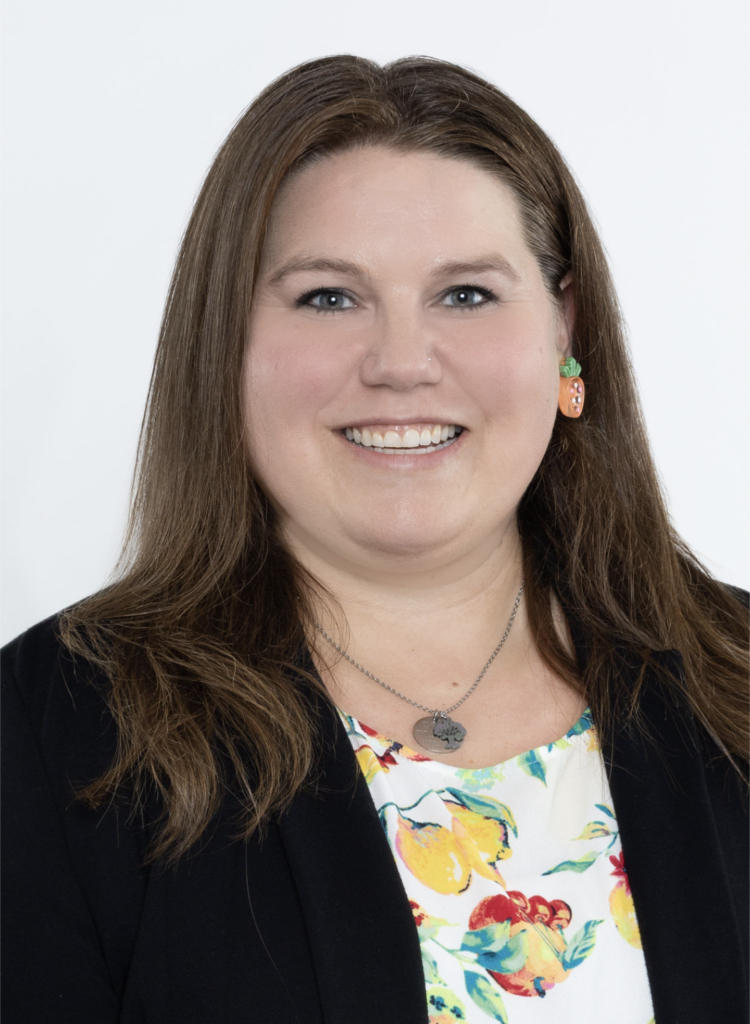 ---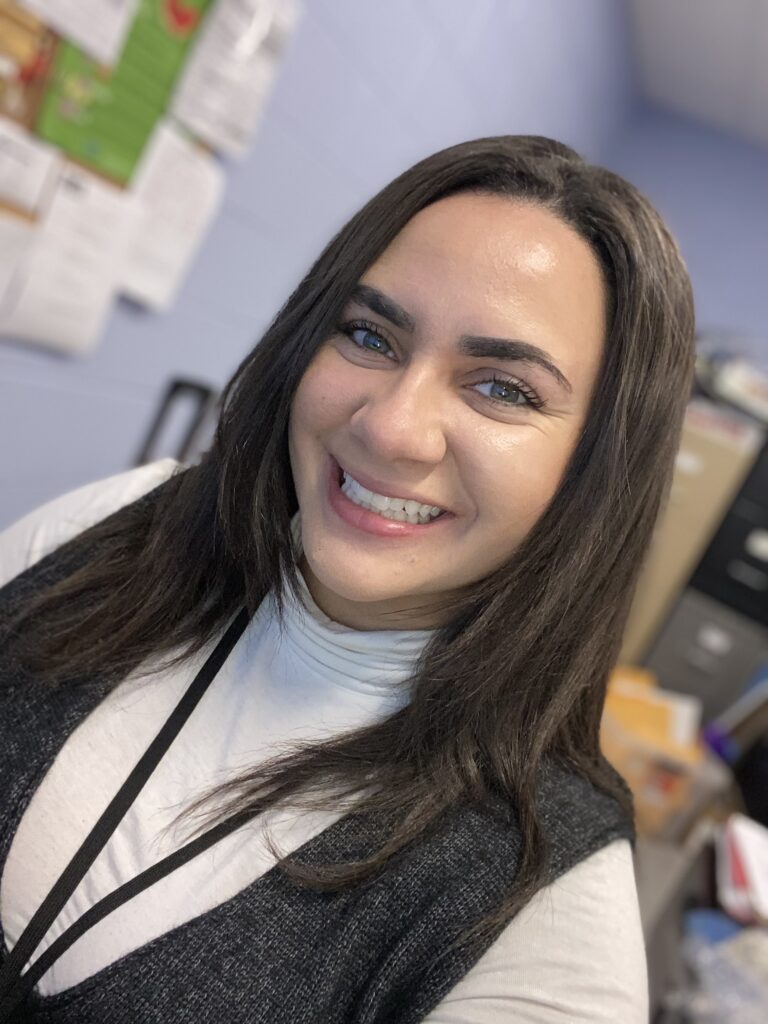 "I have my BS in Food and Nutrition as well as my M,Ed. in Nutrition Education! I strive to teach individuals the importance of healthy cooking and eating, as well as having fun with your food! I have been a nutrition educator for 7+ years, and I am pleased to continue my passion for cooking with KTK. I look forward to working with my students every week, and I love to hear that they are enjoying what we cook each week. I learned how to cook with my mom at a young age and I continue to use these skills within my own household as well as with my students. In my free time, I like to enjoy my weekends by filling my time up seeing family and friends, relaxing, or diving into a great book. KTK rocks!!!!"
Alexa D.
KTK since 2017
---
"Hi everyone! My name is Olivia and am currently a nutrition and dietetics student and a future registered dietitian! I love to run, bake, and share the knowledge I learn about food and nutrition. I enjoy working with kids, and Kids' Test Kitchen has been a wonderful way to share my love and excitement about all things healthy! It is so inspiring to see kids happy and excited to learn nutritious tips and tricks."
Olivia J.
KTK since 2022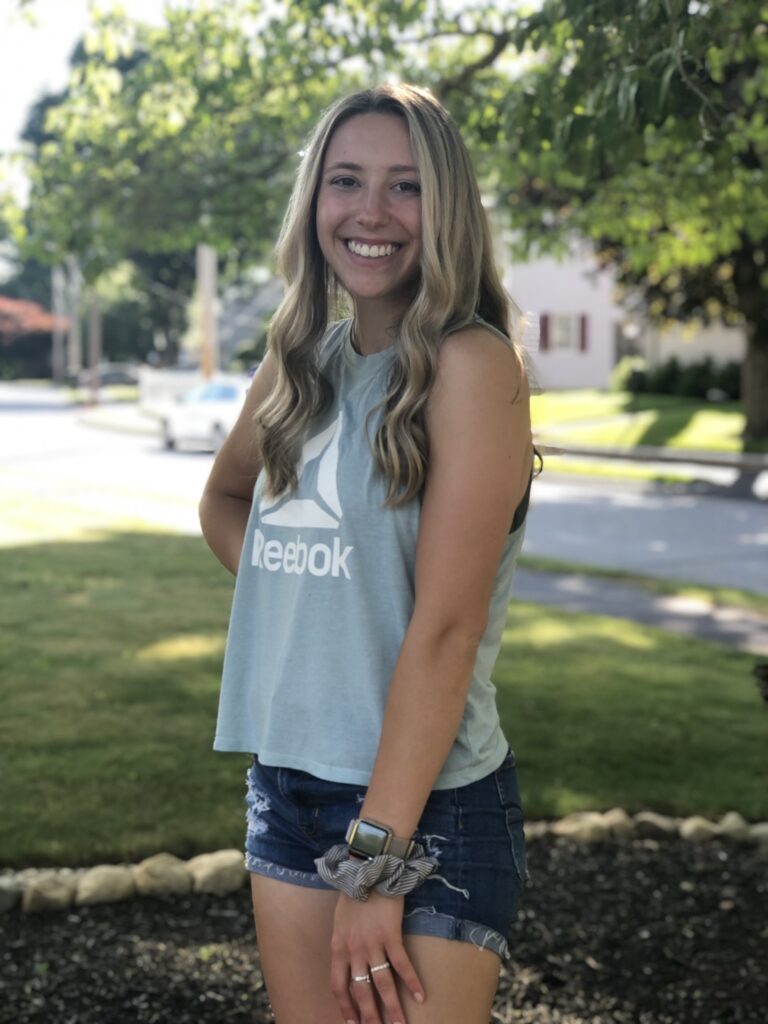 ---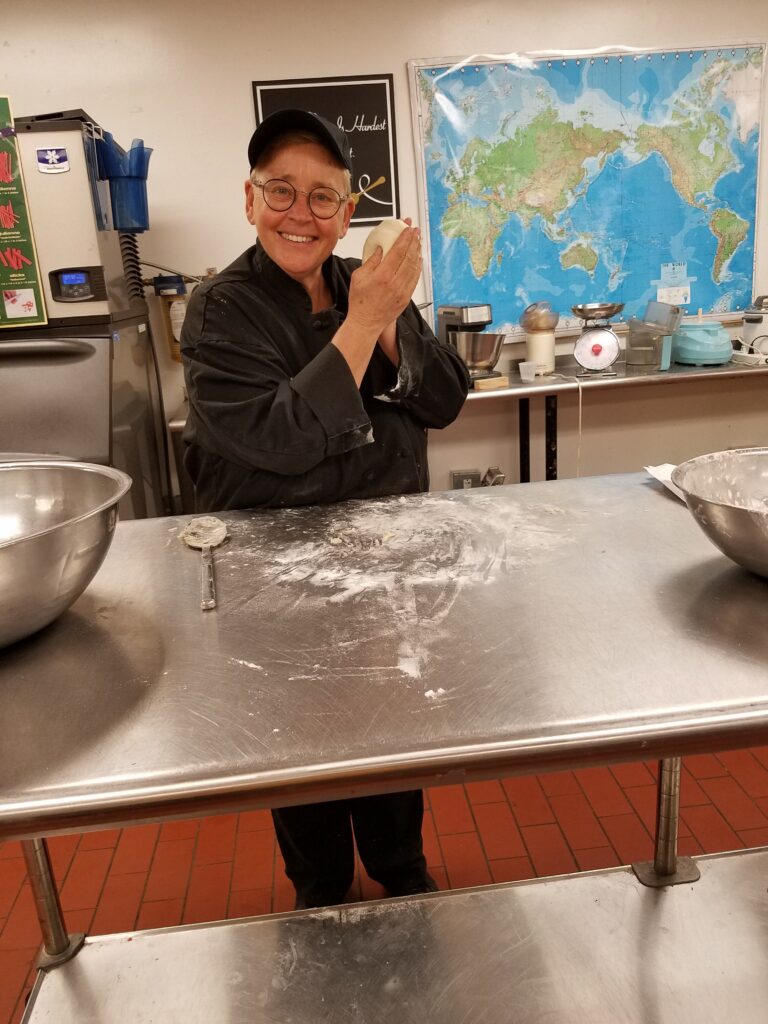 "I did a lot of traveling after college. (BA in Psychology from Northeastern). I learned to love the connection between food and culture and my 21 years of teaching in Cambridge fed this passion. So many different cultures represented in my classes, and I learned from students more than I thought possible. Food is a great equalizer and always so much fun to share stories about our family and friends' food traditions. Hope to share some of my knowledge with my Kids' Test Kitchen classes."
Catherine T.
KTK since 2022
---
"Hello! My name is Lourdes and I live in a forest (a house, thanks) and I'm obsessed with creativity, the Jib Jib (ask me later), and Audrey Hepburn. Cooking just happens to be another activity I partake in. Learning and teaching new recipes is an opportunity to stretch those innovative juices."
Lourdes V.
KTK since 2022
---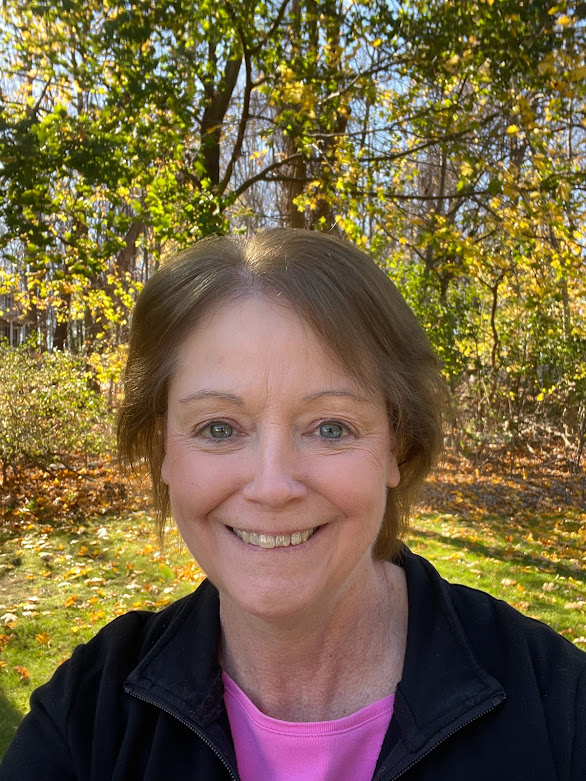 "I am a retired teacher and I love working with kids! One of my favorite pastimes is cooking. I enjoy trying new recipes and being creative with food. I am excited to be able to combine my love for cooking and teaching skills in Kids' Test Kitchen. It is so rewarding to teach kids new skills that they can take with them and use in their lives. The best part of working with Kids' Test Kitchen has been watching the kids having fun while learning to cook and being excited to try new foods!"
Lisa C.
KTK since 2021
---
"Hi there! My name is Christine. I am a Registered Dietitian and I have a passion for nutrition! I love food and enjoy experimenting in the kitchen to prepare meals that are healthy, quick, and affordable. I enjoy working with kids and spreading my passion for nutrition and cooking with others!"
Christine Y.
KTK since 2021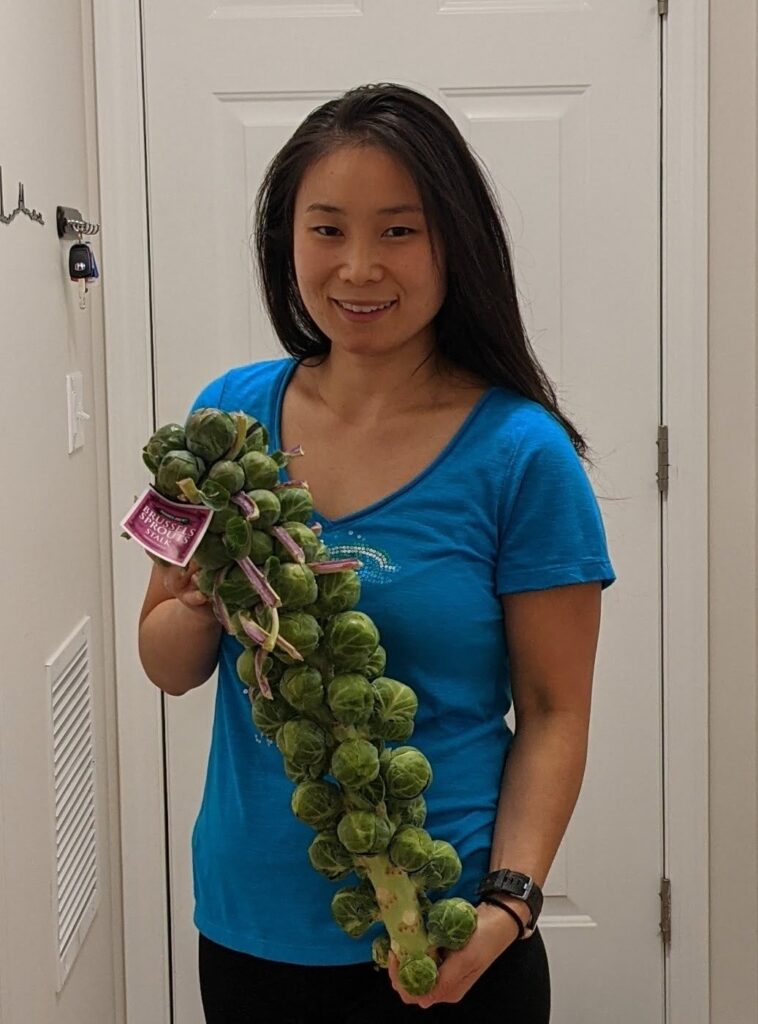 ---
"Hi! My name is Wendy and I am a first-generation quad lingual Registered Dietitian. I am currently the Nutrition Services Director of a school district and working towards my Masters in Nutrition Education. In my free time, I enjoy reading, doing puzzles, tending to my plants and watching Great British Bake Off."
Wendy N.
KTK since 2022
---
"I am a mom of a 3 year old son and 1 year old daughter, and live in West Boylston with my family. I have a background in psychology and fitness/nutrition and a passion to help others lead longer, healthier lives. With 7+ years experience working with children, I love having the opportunity to do it again through Kids' Test Kitchen! In my spare time, (who am I kidding- I don't have any of that!), I can be found in the kitchen baking cookies with my sister-in-law for our specialty cookie company, The Crafted Cookie Company."
Georgia A.
KTK since 2022
---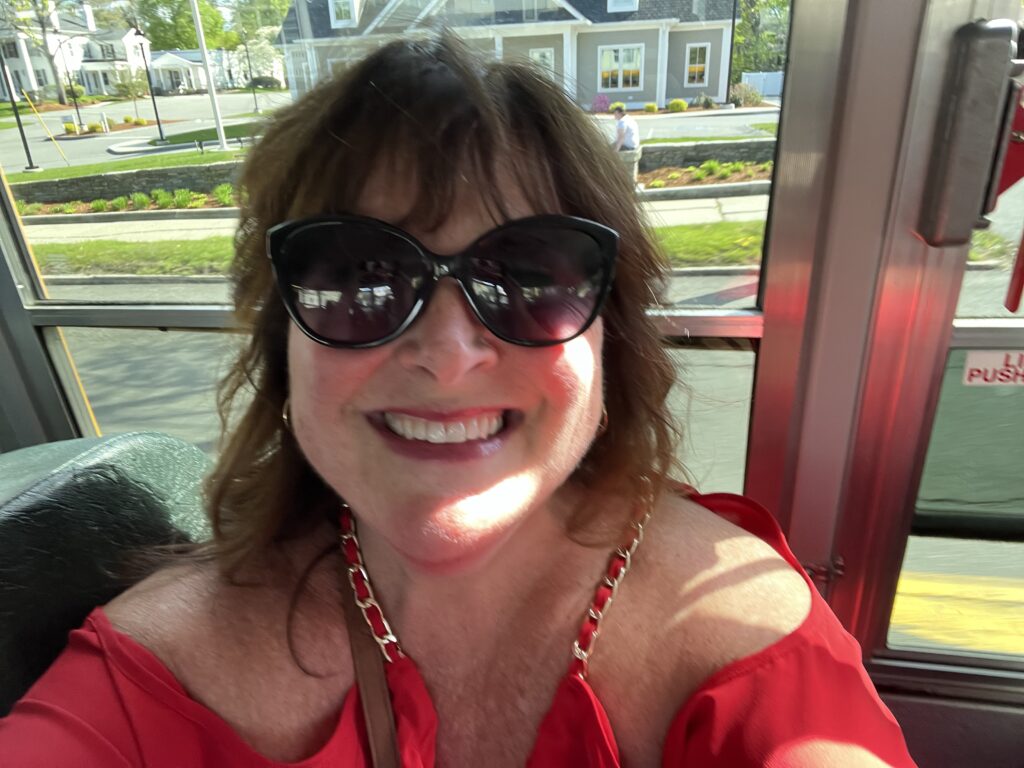 "I have been working with children and their nutrition for 30 years, I have trained with fabulous chefs and catered many special events… Presidential visit etc., however nothing gives me more joy than working with cherubs! Anyone, who knows me knows that spending time with the children is my favorite part of my profession. I also have been an SNA of MA for 20 years advocating for children's nutrition and food security."
~Mary P.
KTK since 2023
---
"I'm Shennie, like Jenny. I'm a registered dietitian looking to share my love of food and learning with kids! I also have a passion for puns, coffee, and dogs. Let-tuce meet!"
Shennie Q.
KTK since 2022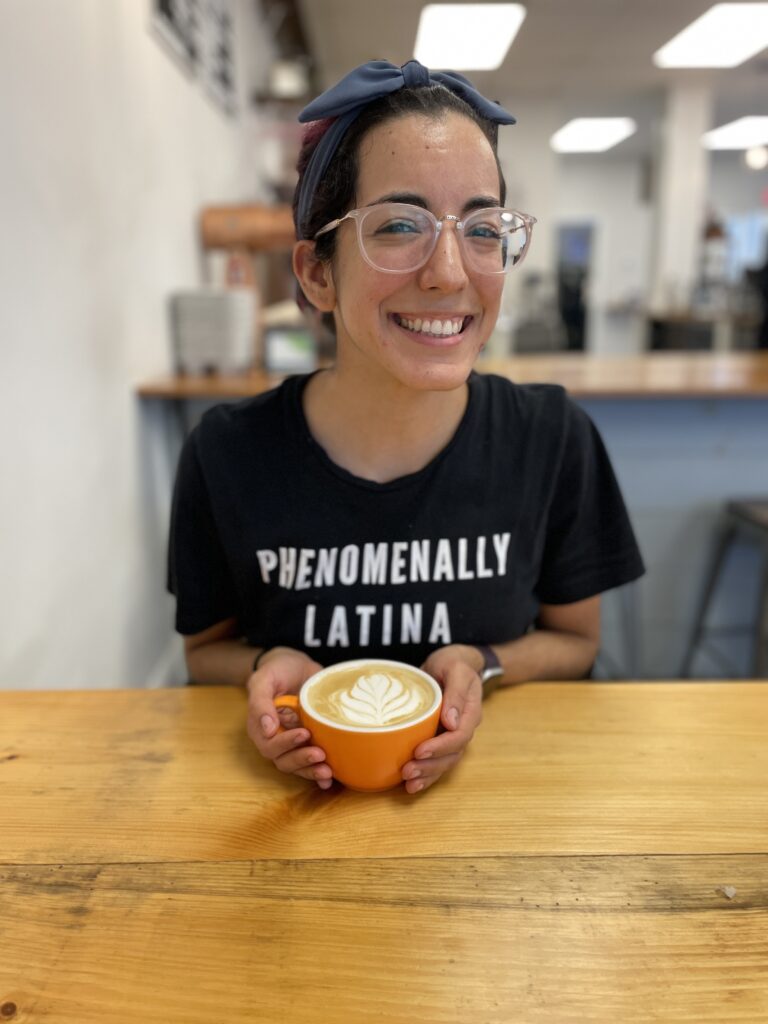 ---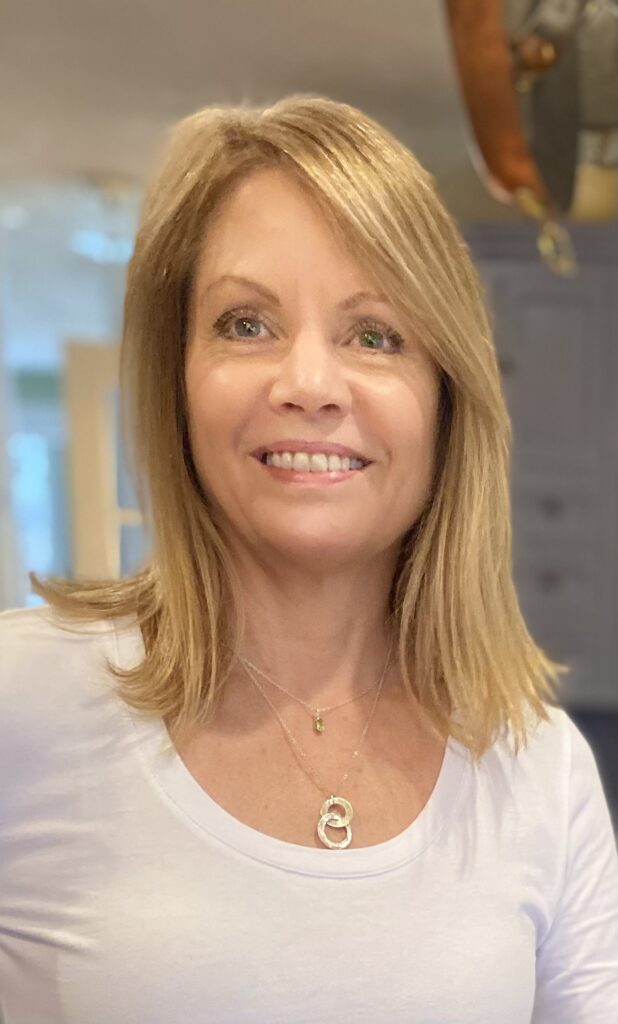 "Healthy cooking and eating has been my lifelong passion! I raised two boys who were athletes and needed to eat as healthy as possible to build strength and endurance and I loved teaching them that food makes all the difference in their ability to think and preform in school and in life. After owning an all natural day spa I decided to become certified by the Institute for Integrative Nutrition so I could work to help others have a healthier life, and enjoy food and cooking as much as I do."
Janet R.
KTK since 2022
---
"Hello everyone!! I have been in the child nutrition world for approximately 30 years. I have two sons and three grandchildren. I have taught in the classroom and have integrated nutrition in the school curriculum. I have spent the last 25 years teaching childcare and school lunch professionals how to coordinate successful Child Nutrition programs and how to prepare healthy meals. I am looking forward to spending my future going back to teaching children good nutrition and healthy choices."
~Doreen I.
KTK since 2022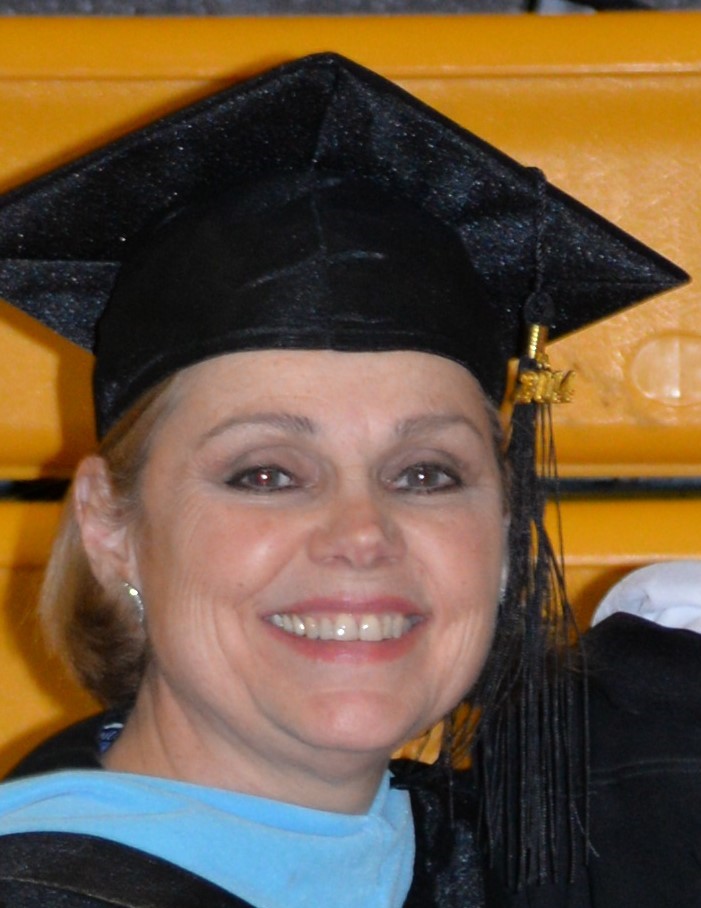 ---
"Hello! I am currently studying for my Registered Dietitian exam as I have already completed my Bachelor's and a Dietetic Internship. During both my undergrad and internship, my education was centered around sustainable food systems and agriculture as it pertains to the relationship between us and the people that grow our food. I have years of experience working in various areas of the food system in hospital foodservice, farming, farm-to-school programs, and SNAP ed. These opportunities have guided my intentions behind teaching kids about food and healthy eating. I believe there is a great value in teaching kids not only how to identify and prepare food, but also to understand how it grows and how just like plants need nutrition and care, so do our own growing bodies. I get so excited about the parallels between planting seeds in a garden to grow new foods, and planting seeds of knowledge in those open to learning and growing themselves."
~Tara N.
KTK since 2022
---
"Hello! My name is Sarah and I am a graduate student at UMass Lowell! I currently have a Bachelor's in Nutrition and Dietetics, and I am pursing my Master of Public Health on the dietetics track, so I can become a Registered Dietitian. I was a Nutrition Educator for The Salvation Army for just over one year during my undergraduate time. I taught cooking skills and nutrition to elementary students in an afterschool program and at a day camp during the summer. I also conducted a research project assessing eating attitudes in school-aged children and I recently finished doing a community assessment on afterschool programs in Lowell. I have a passion for equipping children with the necessary skills and knowledge to live a happy and healthy life! My favorite part of teaching nutrition to students is getting to see first-hand how much they learn and grow. When I graduate, I hope to pursue a career in community nutrition."
~Sarah T.
KTK since 2023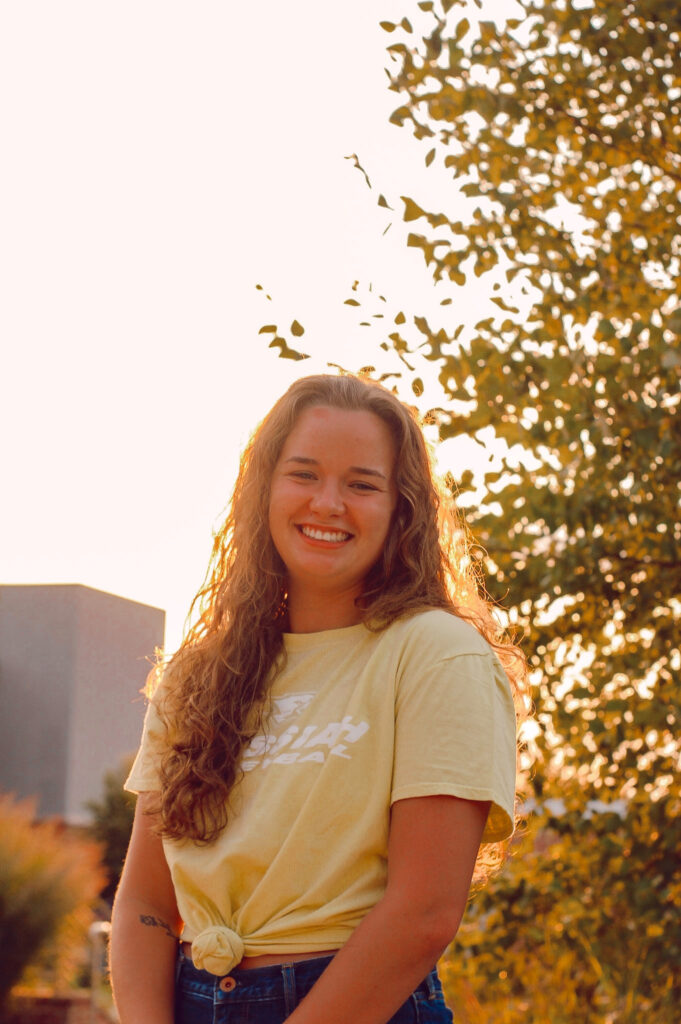 ---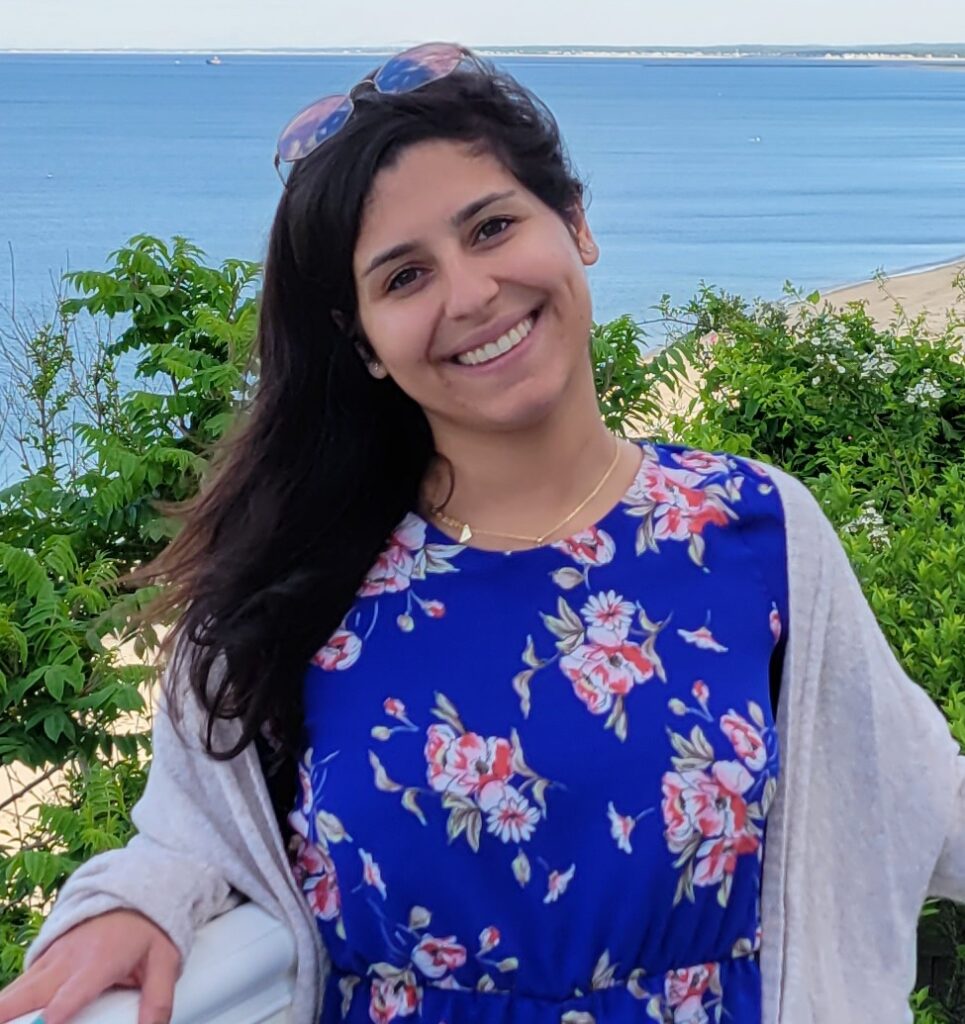 "I am a Registered Dietitian and hold a Master of Science in Nutrition and Health Promotion degree. I work as the Food Service Director for Masconomet Regional School District, where I manage the School Nutrition Program. I have worked with children professionally since 2013 in many other roles including as a nutrition educator, nanny, and day camp counselor. I have a strong passion for cooking, baking, and promoting nutritious food among people of all ages."
~Melissa S.
KTK since 2021
---
"Hi, I'm Jill. I have degrees in Psychology with a concentration in child and adolescence development and occupational therapy assistance. I work in the school system as a pediatric COTA and love it. I love working with kids of all ages and abilities! I also love to cook and bake! Bringing my two loves together is awesome! Children can learn so much through cooking in the kitchen!"
~Jill S.
KTK since 2023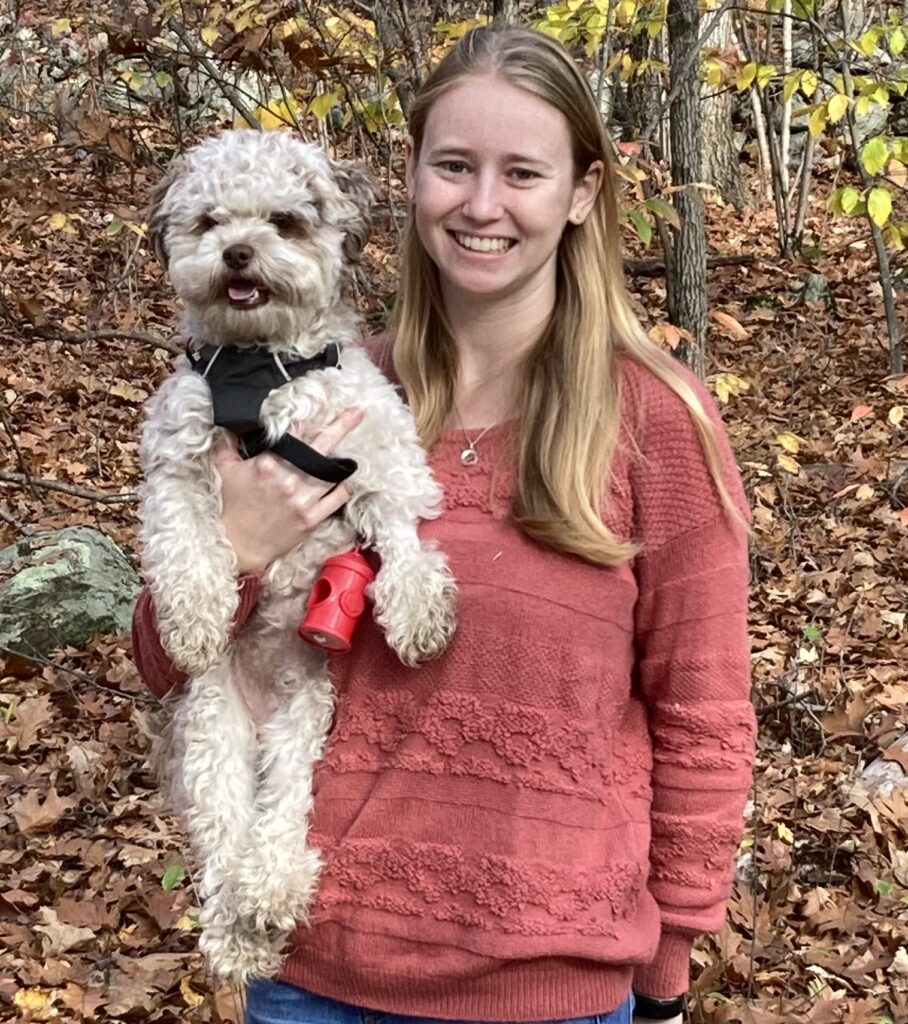 ---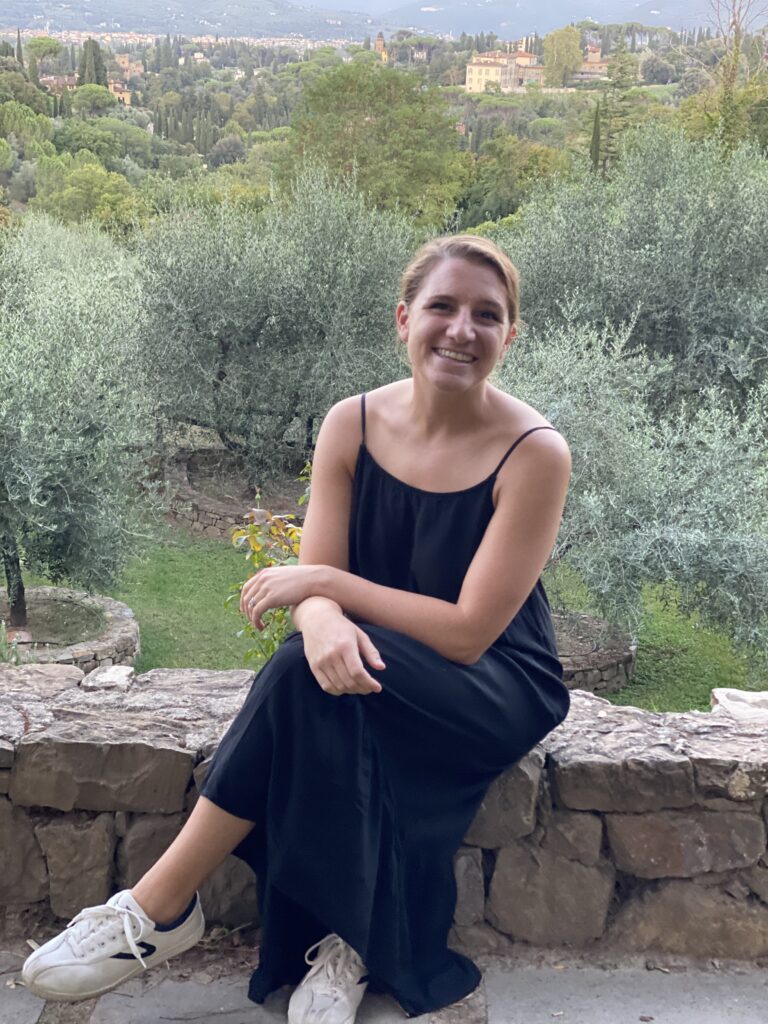 "Hello! My name is Gabriela, a graduate of the University of Notre Dame (go Irish!) with a Masters in Education from Creighton University. I am a former middle school teacher and more recently a SNAP-Ed nutrition educator. I love introducing my students to foods they may have never tried or even seen before as well as the wonders of eating food that is "in season." My husband and I are from the Minneapolis and Chicago respectively, but are excited to newly call Cambridge home! In my free time, I love to run, bike, travel, needlepoint, and watch West Wing on repeat. Very excited to be a part of the Kids' Test Kitchen team!"
~Gabriela M.
KTK since 2023
---
"Hello! My name is Elisa and I am a high school physical education and health teacher in Hamden, Connecticut. I spent 10 years teaching pre-kindergarten through eighth grade at a science magnet school in New Haven, Connecticut. One of my favorite parts of my career has been developing a food science curriculum with hands on lessons that I taught to my sixth graders! I love all things outdoors including hiking, camping, snowboarding, motocross, softball, football and so many more. My indoor hobbies include reading, cooking, and playing the guitar and piano. I'm so excited to work with Kids' Test Kitchen to teach young people about cooking skills, nutrition, and some very important life skills as well."
~Elisa B.
KTK since 2023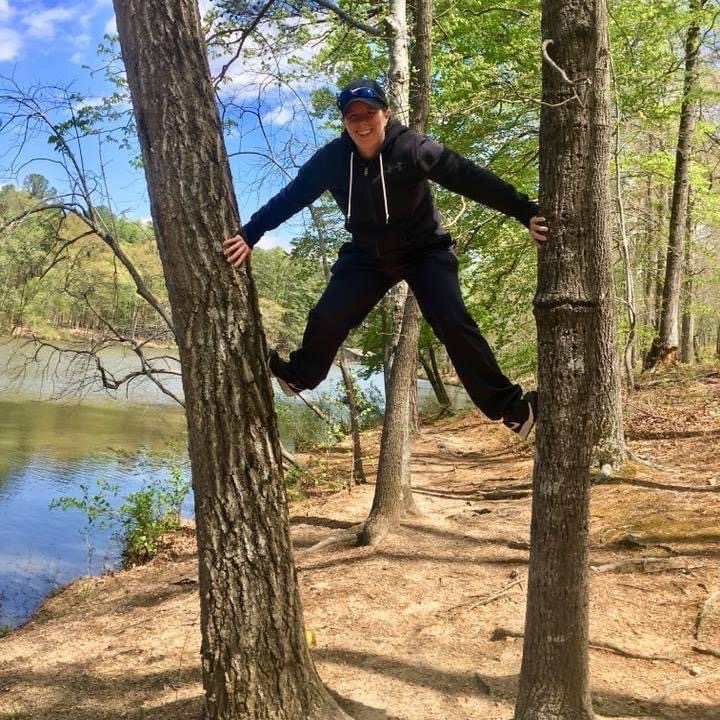 ---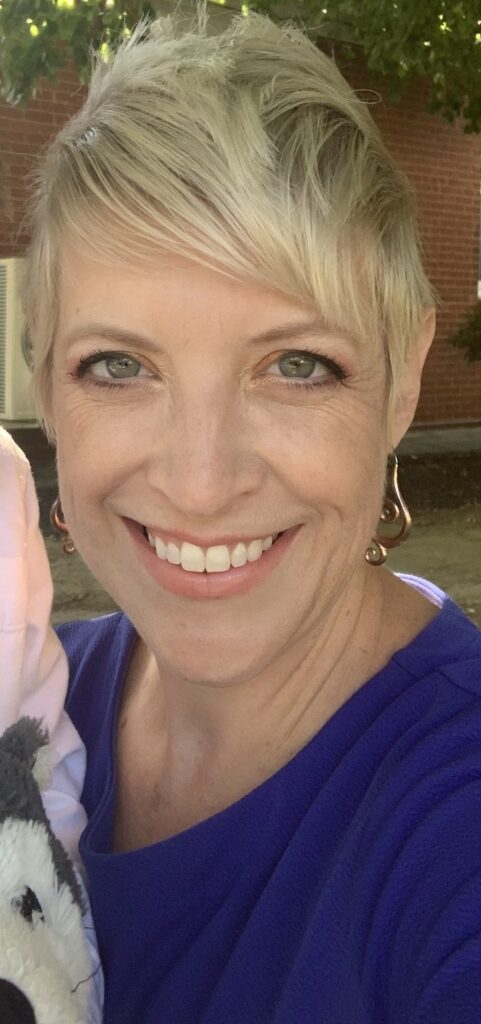 "Hi! I'm Sara, mom of three wild boys and lover of food. I'm a bachelor's student of Nutrition and Health Science with a focus in Food Science at Kansas State University. We are an Air Force family and have lived together in every US time zone. I've got a lot of teaching experience under my apron and I am thrilled to be back at it with Kids' Test Kitchen!"
~Sara Blue Star
KTK since 2023
---
"Some of my happiest memories involve cooking in various kitchens I've been able to be a part of throughout my personal and professional life. Whether it was in my childhood home, in the kitchens of the jobs I've held over the years, or cooking for pure enjoyment- it brings together some of my favorite things: food and togetherness! I love working with others in a group setting and all aspects of food, its' versatility, how it's transformed by cooking, and how it can nourish our bodies! Wanting the ability to do both these things professionally led me to become a Registered Dietitian. I currently work at a private practice conducting 1 on 1 nutrition counseling with my clients. I love to build on this role and combine it with my past experiences of working in childcare, especially summer day camps, to get to work with children in the kitchen. I love to engage in a more hands-on, team environment that allows me to teach younger individuals about food and learn from them in return."
~Mackenzie L.
KTK since 2023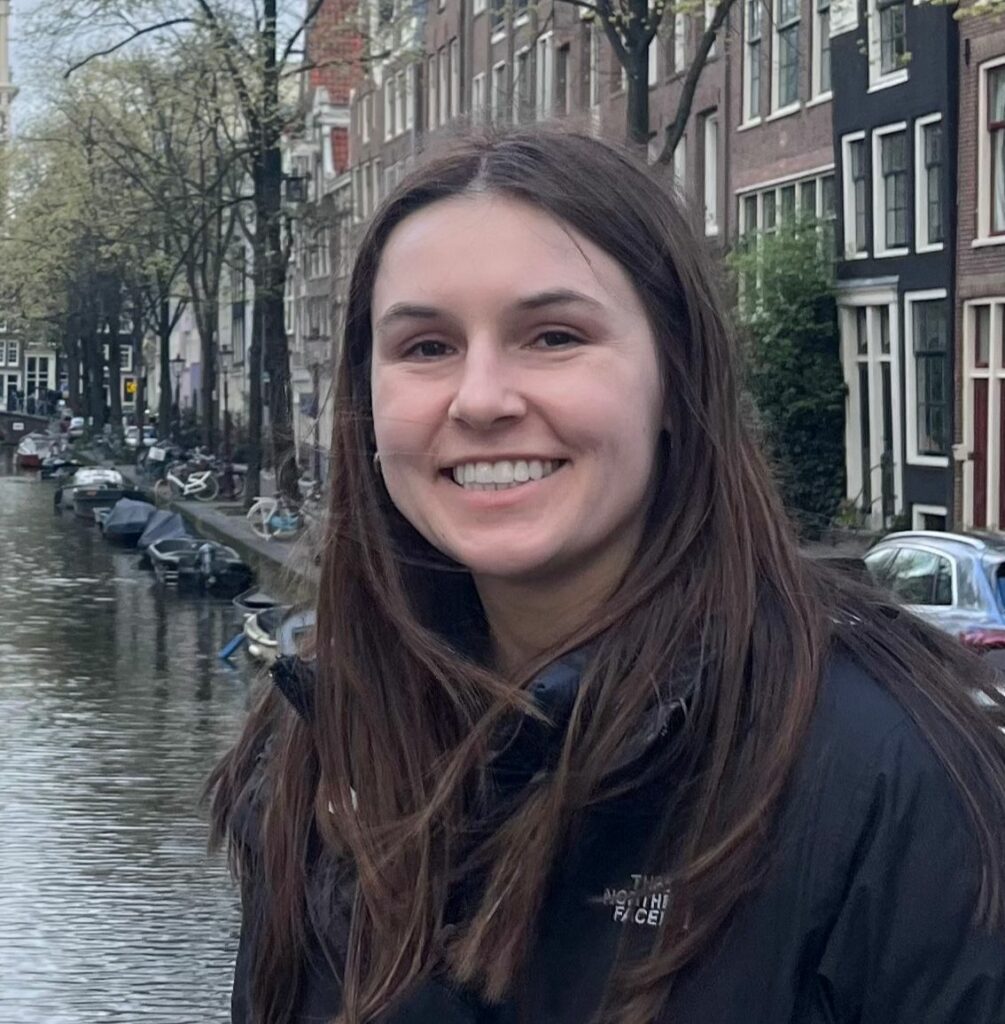 ---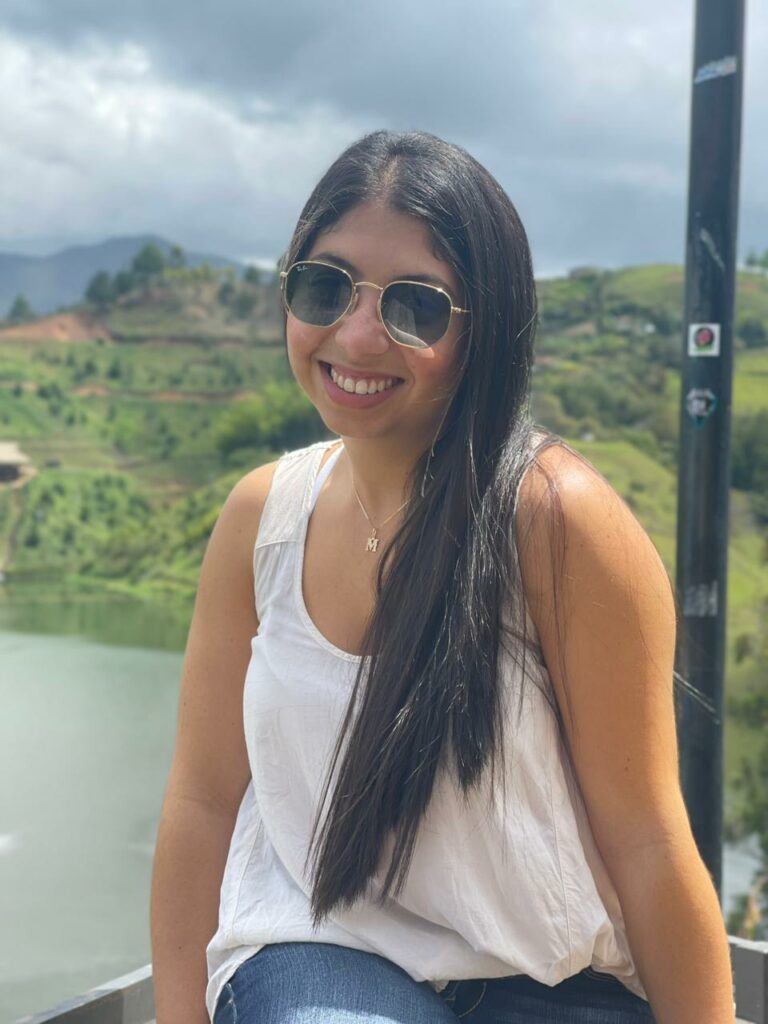 "Hello everyone, my name is Mariana, and I am a Nutrition and Dietetics student at Simmons. I've been working in the field since 2021, and I am really looking forward to continuing my learning journey. I love spending time with my family, my dogs, going to the gym, and especially traveling. Kids Test Kitchen will be a perfect way for me to share the love and enthusiasm I have for this field, as I learn more every day about cooking and healthy habits. Every single day, I'm discovering new wonders about cooking and ways to stay healthy. Let's explore together and have a blast in the kitchen while building habits for a happy and healthy life!"
~Mariana V.
KTK since 2023
---
"I guess I should start with my credentials, right? I am a Johnson and Wales University graduate holding a bachelor's degree in culinary arts and food service management! After a taxing yet incredible 12-year culinary experience and reached becoming an executive chef, I "retired!" The hours and lifestyle were draining. Made a bit of a career change and now work in psychiatric hospital. Pretty close, right?! I plan to go back to school to earn a master's in Dietetics specializing in food medicine. My goal is helping those with mental Illness with a holistic approach! In my spare time I enjoy playing with my dog, boxing, and anything outdoors!"
~Jessica M.
KTK since 2023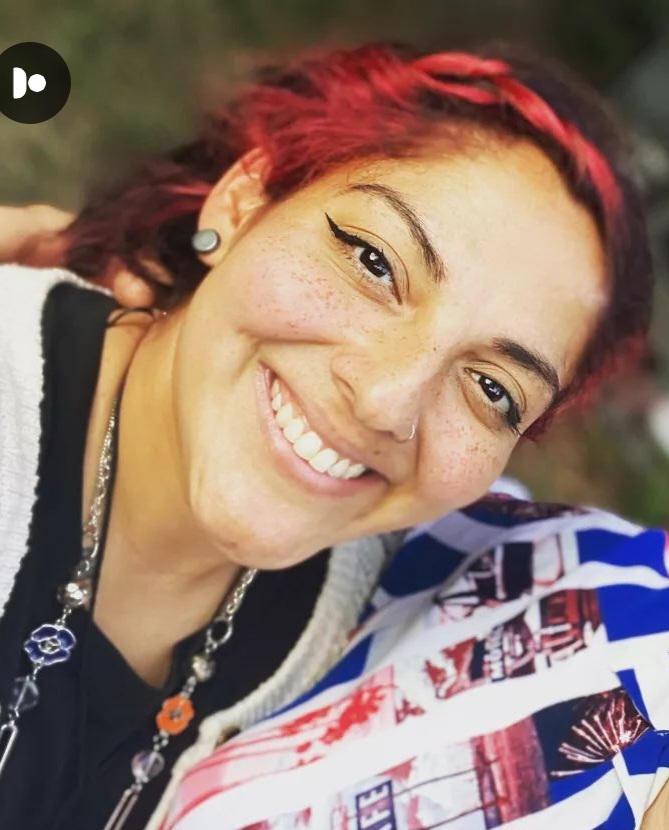 ---
"I'm a teacher of mid elementary children. I love to teach children and enjoy trying new recipes, especially when it comes to healthy food for kids!"
~Bonnie J.
KTK since 2022
---
"An Indian Emigrant, I come from the land of spices. A Mum of two middle schoolers, I am my children's favorite chef! A Dentist by profession and someone with an infectious smile, I believe everyone must learn to cook. If you eat, you must know how to cook- is what I tell my boys! Cooking is fun and divine. Food can bring people together by speaking an unknown language. Working as a Mental Health Counselor taught me how the correct tools can pave a child's mind to better health and happiness. Currently, I am freelance training an AI how to write. I love to cook for a crowd, am obsessed with creative cooking, and am a total party girl! In the world of fast food, teaching the children to cook and be healthy is what I love about KTK."
KTK since 2023
~Preethi S.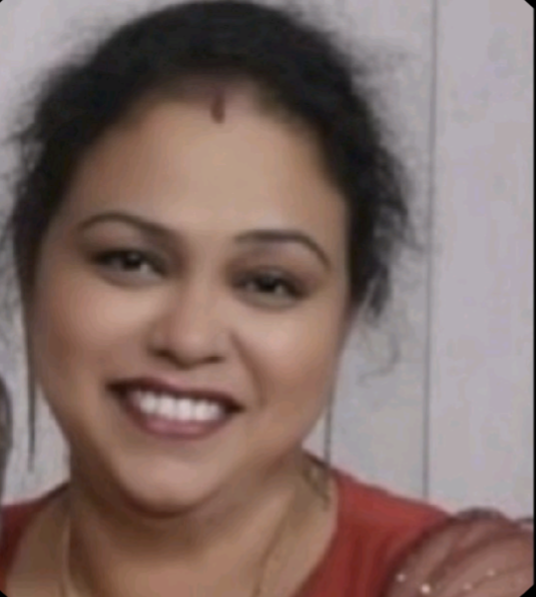 ---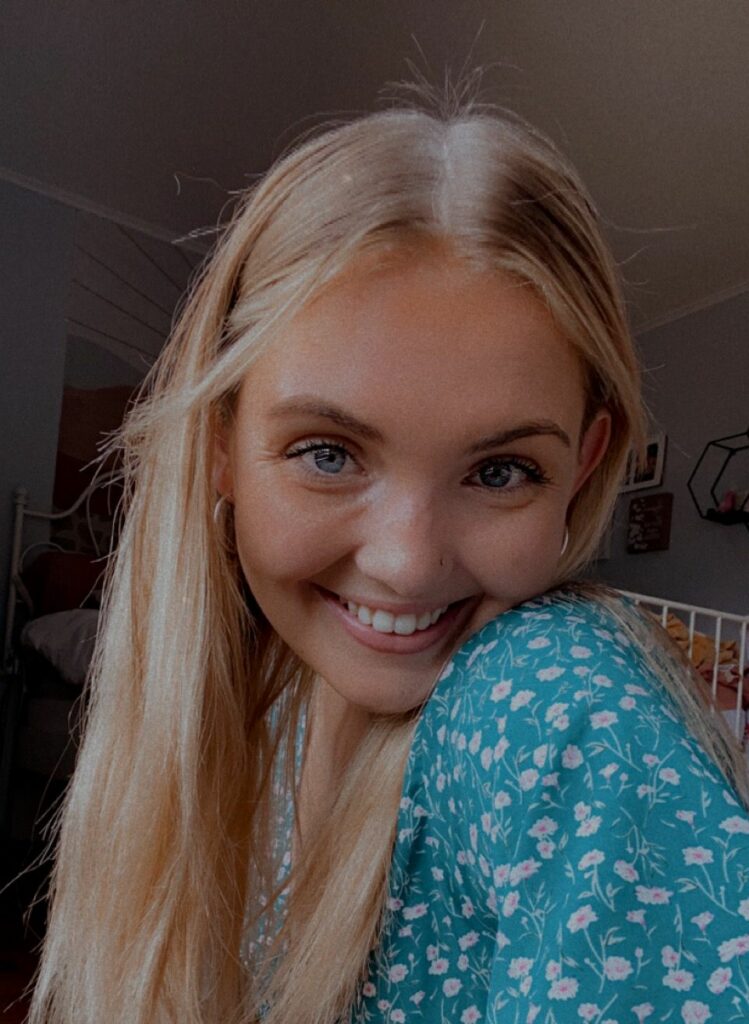 "Hi! My name is Emily and I am so excited to be a facilitator for KTK. I am currently a developmental specialist working in Early Intervention. I have spent the past 8 years working with kids as a nanny, tutor, coach, and special education teacher. I love cooking and trying new foods and recipes!"
~Emily G.
KTK since 2023
---
"Hello there! I'm Julie, a certified teacher and nutritionist. My passion lies in making healthy eating not only accessible but also enjoyable for all. I strongly believe in the incredible impact of nutritionally rich foods on our bodies and minds, and my mission is to inspire and support others on their path to a healthier, happier lifestyle. Come along with me as we delve into the world of nutritious cuisine, and together, let's discover the secrets to a vibrant and fulfilling life through wholesome eating."
~Julie R.
KTK since 2023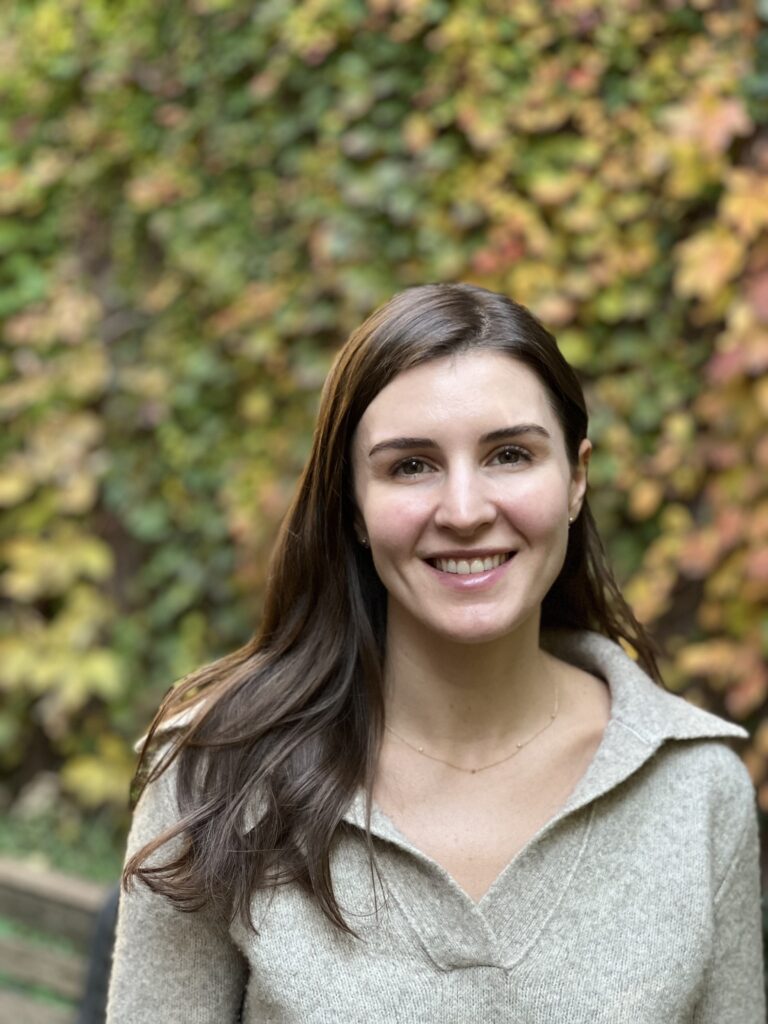 ---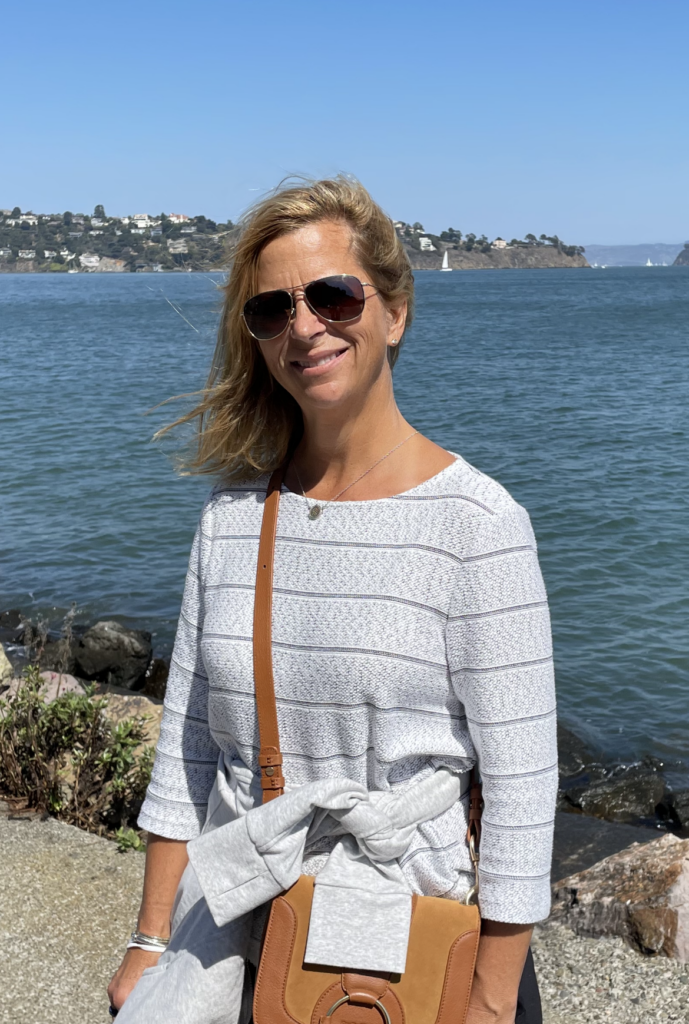 "Hello All, I'm Katie. I worked in educational publishing for 7 years before staying at home to raise my 3 kids and a chocolate lab. I have volunteered for Sowing Seeds, a non profit organization in Marshfield, MA 11 years and was previously a substitute teacher. I am excited to work with kids again and share my enthusiasm for delicious food and nutrition."
~Katie K.
KTK since 2023
---
"Hi everyone, my name is Melissa, and I am a registered dietitian to be! I graduated from Framingham State University, then moved all the way to Missouri to do my dietetic internship. During my internship I discovered that I loved the teaching aspect of being a dietitian, so I enrolled in FSU's graduate program to get my master's in nutrition education. My background is 15 years of theatre- meaning I love to perform and am very enthusiastic! These days I don't have much time for acting, but you'll still find me at a play or musical just enjoying live theatre. In my free time I love to roller skate and ice skate!"
~Melissa P.
KTK since 2023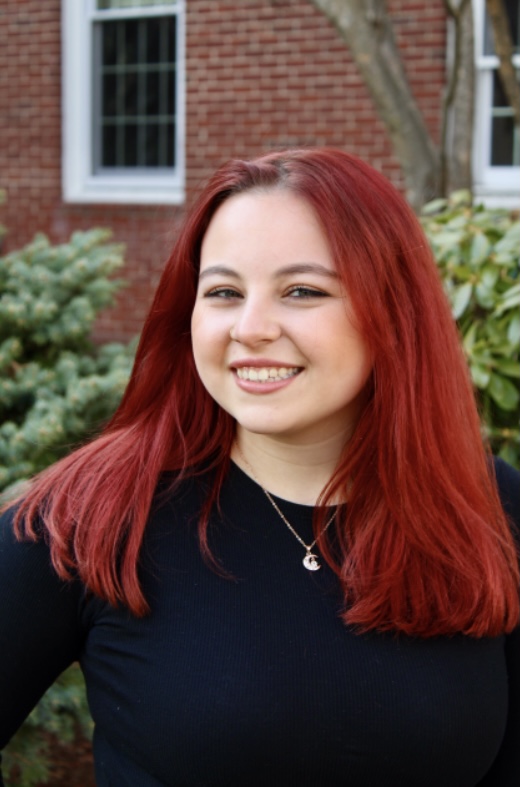 ---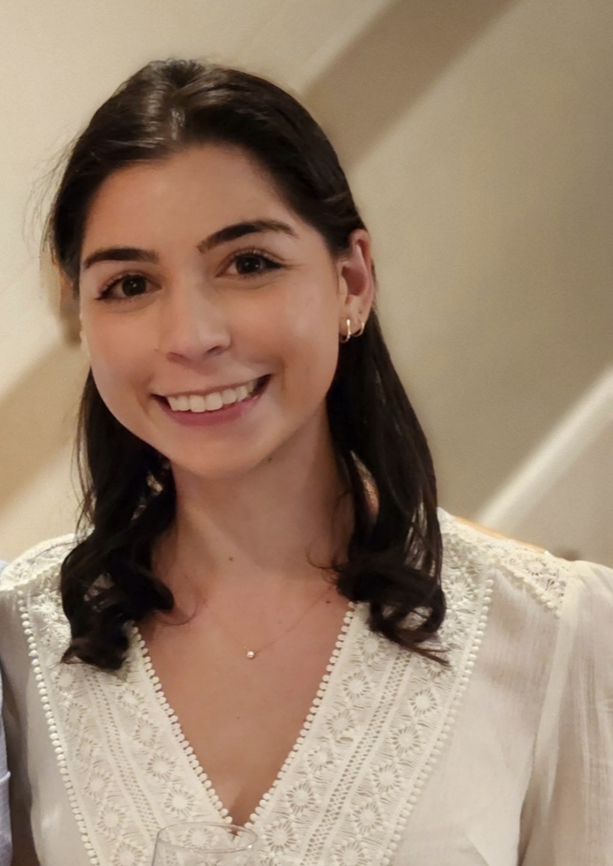 "Hello! My name is Alisia (pronounced uh-LEE-see-uh). I am a Registered Dietitian with a passion for expanding access to nutritious foods and providing nutrition education to individuals and communities. I'm excited to not just cook with students, but explore, experiment, and expand our taste buds and food curiosity to fuel healthy eating habits that can last a lifetime!"
~Alisia A.
KTK since 2023
---