Kids' Test Kitchen is on a mission to inspire healthy eaters, and ultimately redefine kid food, by providing young students the opportunity to cook, taste, and then teach their families about nutrient-dense foods.
Aspiring chefs meet for a series of classes and work as a team to prepare fun snacks, entrées, and side items whose key ingredients are known to be really healthy for us! Some of the ingredients we highlight include Swiss chard, avocado, bananas, artichokes, spaghetti squash, watermelon, and more. Give us a room full of hungry students and you'll be amazed by their enthusiasm!
At the end of each class, participants receive the main ingredient so that they can cook for mom and dad and show off what they learned!
Kids' Test Kitchen was created by dietitian and mom, Emily Seward, who brings her passion for connecting with children and food to empower and inspire the healthy eaters in all of us.
Health and Safety
Kids have food allergies, but they shouldn't miss out on the fun. We know allergies and can work around them, making sure that everyone is having a positive, safe, and healthy experience.
Emily is a Registered and Licensed Dietitian – so she knows food and understands allergies, and she knows how serious an allergic reaction can be. Kids' Test Kitchen requires session hosts to collect and disclose all food allergy/intolerance/preference information to us prior to the start of class.
Furthermore, Kids' Test Kitchen's Facilitators are required to have the following certifications:
ServSafe or State specific Food Handler Certification
Anaphylaxis and Epinephrine Auto-Injector Certification
Food allergy training is overseen by KTK and is ongoing
COVID: being food safe certified and allergy aware, means that we have always considered personal hygiene and sanitizing practices to be of the utmost importance in the facilitation of our classes. In addition to these protocols, we follow CDC guidance in relation to other – ever changing parameters.
We keep things super simple for you!
Classes are most successful if the following are provided:
Close access to electricity.
Adequate table space for 12 participants.
Participant food allergy information.
*Running water is a huge bonus, but is not required.
Experiences
Emily is a talented nutrition expert who teaches children how to plan and prepare delicious and nutritionally balanced meals. Emily keeps the children engaged with her food preparation strategies while keeping it fun and the food creations extremely appetizing. Emily is a delight. She is extremely knowledgeable, always prepared, professional, fun, and shows up with a contagious smile! The kids always look forward to her class, and her assistant is also super nice. We highly recommend her class and look forward to having her back at Barrows!

Liz H. (Head Teacher) & Ann Marie J. (Site Coordinator)

Barrows Elementary, Reading Public Schools
When I first found out about Kids' Test Kitchen, I jumped at the opportunity to incorporate it into our after school programs. It has been one of the most popular programs we offer and kids and parents love it. Emily brings a combination of knowledge and enthusiasm into the kitchen and has a special way of interacting with the kids.

Jeff Boyd

Director of Wakefield Academy
Kids' Test Kitchen is a fabulous program centered on creating and cooking a variety of healthy and fun foods for all kids. Their lovely instructors create an inclusive atmosphere while giving kids guided hands on experience into the world of cooking. Every child left this program smiling. Their staff is wonderful to collaborate with. They upheld open communication with me every class about each child. This is a high quality program that I would recommend to any school.

Jennifer Bove, Site Coordinator

Joshua Eaton Elementary School

Reading Public Schools
Dear Emily,

My daughter has been attending the Kids' Test Kitchen program for a couple of weeks now and is absolutely loving it! She's come home the past few weeks so excited to show me her new ingredient and what she made with it! It's also made her more aware of healthier choices, though I do encourage them at home myself as well. She has also become more adventurous in trying new foods which is so awesome because she would definitely eat chicken nuggets every day of the week if I would let her! I'm so glad that she was able to enroll in this program and I would recommend it to friends for sure! Thank you for doing an awesome job!

Thank you,

Mom
Dear Emily,

Our daughter just had her last class today. I'm very impressed with the recipes that she has come home with and definitely appreciate that they incorporated healthy foods. Squash, pumpkin, portabella mushrooms, and today . . . garbanzo beans! She's generally a good eater so it doesn't surprise me that she has enjoyed all of this. But tonight she made the party hummus for us and her little brother, (who doesn't eat anything!), inhaled it. I am absolutely delighted! Thanks so much! It's an excellent program.

Best Regards,

Happy parent
References
Thomas Romano – tromano@lexingtonma.gov
Claire Carr – ccarr@cambridgema.gov
Brett Sawin – bsawin@wilmingtonma.gov
Chris Nelson – chris.nelson@reading.k12.ma.us
Tanya Serrao – tserrao@arlington.k12.ma.us
Additional references available upon request.
History and Growth
The original idea for Kids' Test Kitchen was born in the Spring of 2014. Operating under a different name, we started with a class or two through the Reading Public Schools, and then Lynnfield Community Schools. The response was surprisingly positive. Kids were eating new foods, parents were psyched, and session hosts wanted more!
Early in 2016, we formed an LLC and updated the name to Kids' Test Kitchen. We gathered talented individuals to facilitate Kids' Test Kitchen classes and have added to our client list.
Currently, Kids' Test Kitchen is building a reputation in more than 60 local towns. Classes fill up fast in the 90+ locations served, and host schools and organizations are calling Kids' Test Kitchen their most popular offering!
High-Level Expectations
Kids' Test Kitchen has worked hard to achieve its current level of quality, and will continue to improve.
The quality of class presentation and interaction with students is of the utmost importance – therefore Kids' Test Kitchen requires that all aspiring Facilitators be trained and pass a test prior to the commencement of a KTK session. Kids' Test Kitchen will continue to support Facilitators as needed and a representative of KTK may visit classes in an effort to monitor quality.
Kids' Test Kitchen print materials have evolved to be somewhat luxurious in appearance, and we'd like to keep it that way. Actively involving adults and kids in a shared cooking experience is a key aspect of the Kids' Test Kitchen mission. We believe that the lesson, and the enthusiasm for the experience are more likely carried into the home when supported by our materials.
Becoming a host
Once you are ready to become a customer of KTK, we'll set you up with an account in our scheduling system where you can schedule two, three, or even an entire year's worth of classes!
Customers of Kids' Test Kitchen agree to the following:
Payment for Kids' Test Kitchen must be made in a timely manner, (see pricing information).
For best enrollment, and to allow time for KTK to secure a Facilitator for your needs, we require that sessions are scheduled at least 30 days prior to the start date.
Hosts must use the description we provide, and our logo, (if images are used), in the advertising of classes.
Timely communication is essential:

Facilitators must have adequate time to prepare for classes, our favorite host sites are those which communicate participant registration numbers as early as possible – even when the numbers aren't final.
Hosts must agree to provide all disclosed food allergies/restrictions to KTK at least 3 days prior to the start of a class.

Class/session cancellations due to low enrollment, must be communicated to KTK a minimum of 5 business days prior to the scheduled start date.

Failure to adequately notify KTK will result in a fee of $250.00 to compensate the Facilitator.
Exceptions can be made for slow enrollment – as long as KTK is kept informed of the host's plan to increase enrollment and the new cutoff date.
This does not include weather related or emergency cancellations.
Kids' Test Kitchen looks forward to inspiring healthy eaters in your community!
Pricing Example
Most popular:
Six-week program* (one, 1-hour long session each week)
Minimum enrollment of 8, maximum of 12 students
$180.00 or $165.00 per participant**
*session length can be modified to accommodate nearly any school schedule.
**We prefer less money – paid promptly.
TWO discount options:
Option 1: If the invoice is paid in full within two weeks of the first class we will discount the rate by $15/participant.
Option 2: Secure the discounted rate with a deposit! Once minimum enrollment has been met, send Kids' Test Kitchen a deposit of $250. Your invoice will automatically reflect the discounted rate, even if invoice cannot be paid in full within two weeks.
Kids' Test Kitchen can accommodate larger groups with our half-day programs and one-time, extended-length classes. Please complete the form below for more information.
Apply and see if we're a match.
If you believe that your school system will find our programming beneficial, or if you have unanswered questions, please complete the application and Emily will reply to your inquiry within 24 hours.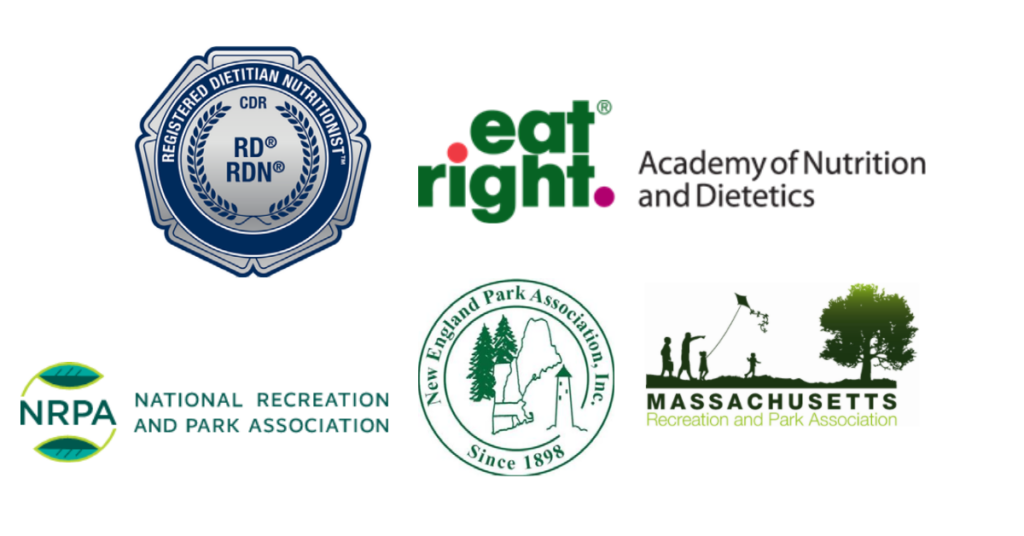 Kids' Test Kitchen is a trademark of EFS Education, LLC