We are SO excited to get cooking with your student!
But first – we practice mise en place which is a French term that translates to "everything in its place." In the culinary world – it means gather ALL the ingredients and do all of your chopping and measuring before you start cooking. The cook is prepared, ready to give all of their attention to the most important steps – putting it all together.
That's what we aim to do here on this page. We want to prep you, so you can prep your student, and we want you to prep us, so that we are one step ahead and the recipe for a successful session can come together with a little more ease.
Prep your student; each class will follow a similar structure.
These signs will be visible during class.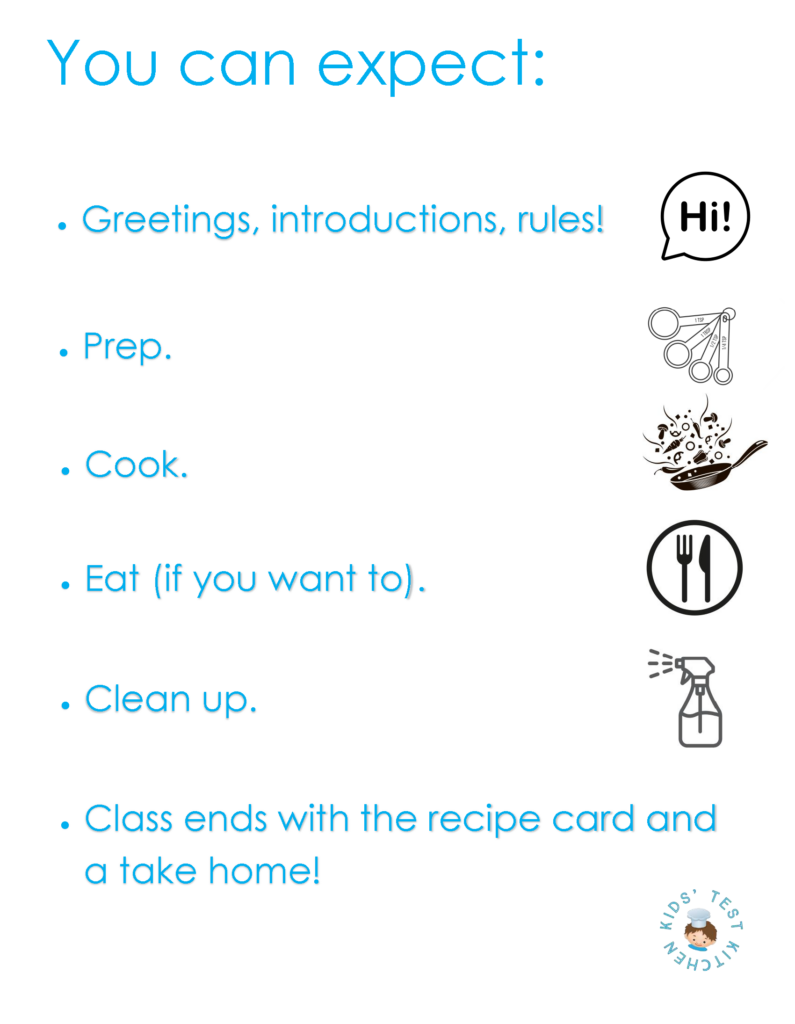 What we expect; we want EVERYONE to feel safe and have fun.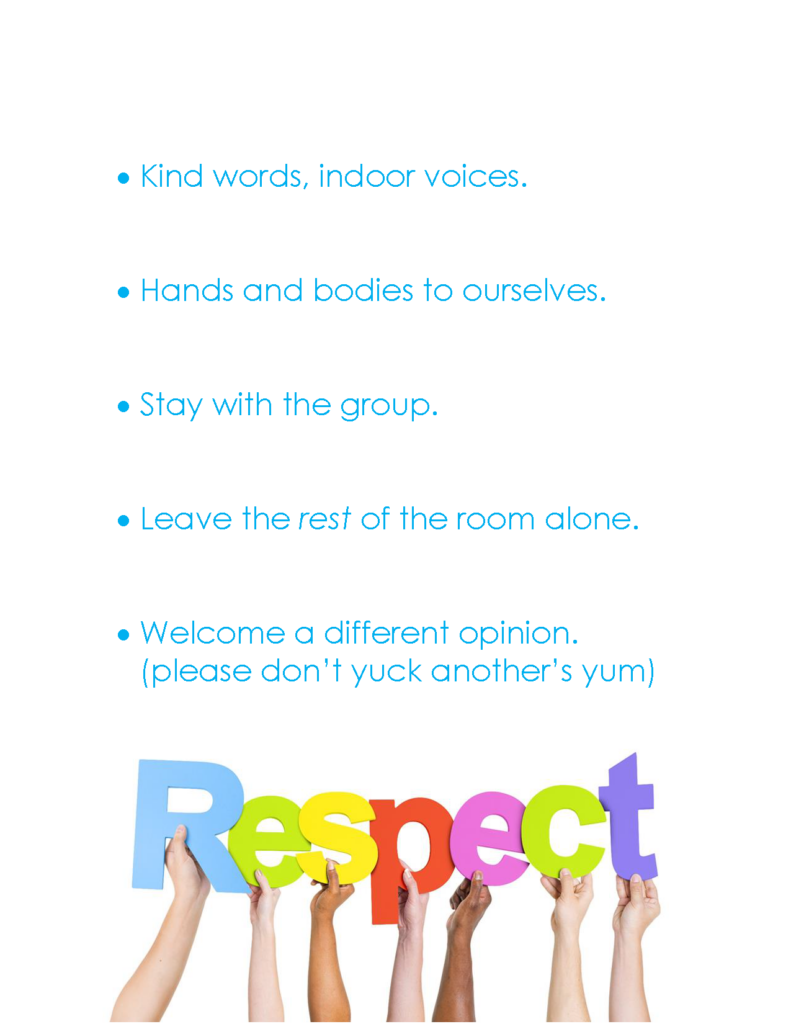 ---
Help us break the ice – Tell us about your student(s)!
IF your student has a food allergy or other need for dietary modification, please complete the form below:
---
Thank you so much for your time!